KMR L-02 UMBRA Czech revolver
14,850 ر.س
Brand: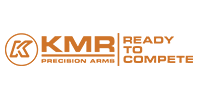 KMR
KMR L-02 UMBRA Czech revolver

Delivery & Return

سياسة التوصيل والمرتجعات

Ask a Question

KMR L-02 UMBRA Czech revolver
... people are viewing this right now
---
Related Products
CZ 457 Jaguar XII, Cal .22 LR, 10 Rnd. 726mm, 1/2×20
8,000

ر.س
An updated version of the famous CZ rimfire rifle with the longest barrel on display (726 mm). The tangential rear sight is adjustable between 25 and 200 metres, And the arrow is decorated with a Jaguar ornament, Claw marks have been used in place of the traditional checkers. Essential accessories include a 10-round metal magazine.