CZ P-07 Kadet 22 LR-Urban Grey
5,150 ر.س
Brand: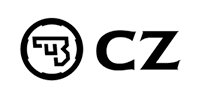 سي زد-CZ
Compact 22 LR pistol with OMEGA SA/DA trigger mechanism and heavy-duty fiberglass-reinforced polymer frame comes in an attractive Urban Gray colour.
The pistol is equipped with a slide release intended for reliable operation at the shooting range. There are two interchangeable back straps (sizes M and L) for comfortable grip adjustment and finger access, and two 10-round polymer magazines and two interchangeable springs (red – HV rounds, Blue – subsonic rounds) come as standard equipment.
All pistols and adapters in the KADET series have a height-adjustable sight taken from the CZ SHADOW 2 with a standard height of 11mm. The front sight with a height of 6,75 mm is compatible with the CZ P-10 models.
CZ P-07 Kadet 22 LR-Urban Grey

Delivery & Return

سياسة التوصيل والمرتجعات

Ask a Question

CZ P-07 Kadet 22 LR-Urban Grey
... people are viewing this right now
---
Origin: Czech
a model : CZ
weight : 560 g
height : 191 mm
barrel: 104 mm
vault capacity: 10
Throwing system: —
Related Products
CZ P10SC 9×19 Urban Grey Konfig
5,350

ر.س
All pistols of the CZ P-10 series are distinguished by maximum reliability, high accuracy, long service life and shooting comfort. The advanced grip and control are created according to the modern DiFEND ergonomic method, Which greatly contributes to maximum ease of use. The first model released in this series, Compact CZ P-10 C, He was named "2017 Gun of the Year" by the prestigious American magazine "Guns & Ammo".