STEINER PRISMATIC BINOCULARS Sagor 8×30
690 ر.س
Flexible silicone lens holder is used to absorb severe shock, impact and abuse without damage
Allows you to focus each lens on your vision at once, It then maintains image clarity from 20 yards to infinity. No more chasing focus on moving objects.
Durable polycarbonate with long life NBR rubber shielding, This creates a lightweight and robust chassis that withstands 11Gb of shocks.
STEINER PRISMATIC BINOCULARS Sagor 8x30

Delivery & Return

سياسة التوصيل والمرتجعات

Ask a Question

STEINER PRISMATIC BINOCULARS Sagor 8x30
... people are viewing this right now
---
Zoom: 8x
field of view: 302 yards at 1,000 feet
eye relief: 15 mm
Focus Focus: Auto focus
The distance between the two pupils: 56 – 74 mm
to rise : 4.2 inches
Weight : 17.1 oz
Length : 9 inch
Show : 6.7 inches
Related Products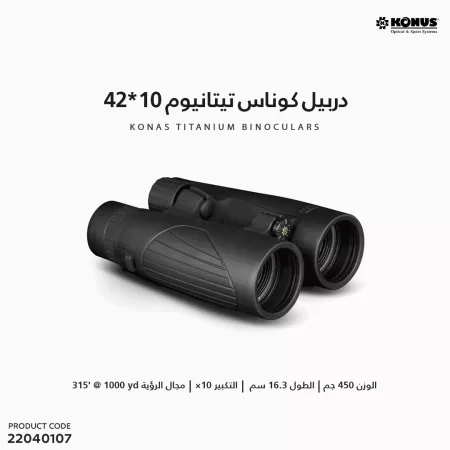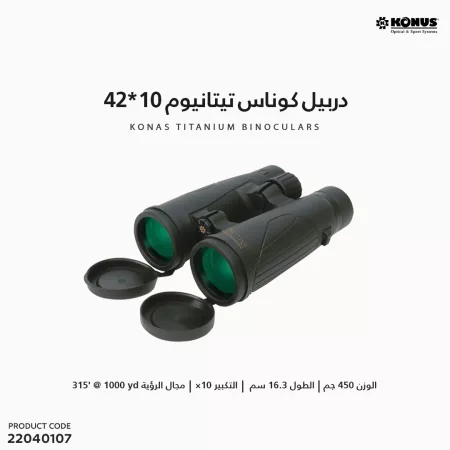 Konus Binocular Titanium-OH 10×42 2328
490

ر.س
Due to its amazing optical quality, The titanium binoculars which are very popular by the most demanding customers due to their amazing optical quality, It looks better now than ever. Our latest 8×42 and 10×42 models feature a modern and elegant design with an open hinge that enhances their look while increasing their portability.