Steiner Falcon Drum 8*30
690 ر.س
Flexible silicone lens holder is used to absorb severe shock, impact and abuse without damage
Allows you to focus each lens on your vision at once, It then maintains image clarity from 20 yards to infinity. No more chasing focus on moving objects.
Durable polycarbonate with long life NBR rubber shielding, This creates a lightweight and robust chassis that withstands 11Gb of shocks.
... people are viewing this right now
---
Zoom: 8x
field of view: 302 yards at 1,000 feet
eye relief: 15 mm
Focus Focus: Auto focus
The distance between the two pupils: 56 – 74 mm
to rise : 4.2 inches
Weight : 17.1 oz
Length : 9 inch
Show : 6.7 inches
Related Products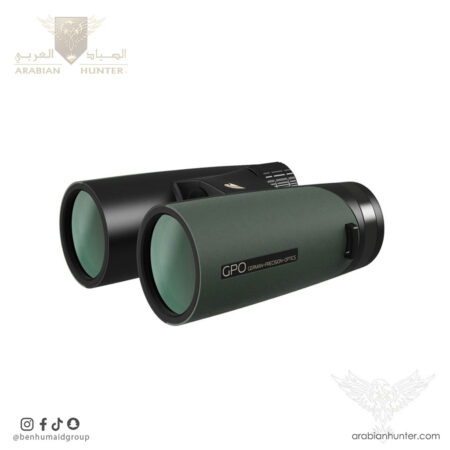 GPO Drill Size 10*42 Green
2,100

ر.س
The slim and ergonomic design is combined with the use of high quality materials. The entire casing is made of magnesium. With ED lenses, multiple coatings, and matching optics, They provide a wide field of view, high edge-to-edge clarity and transmission values, Plus a shorter close-up focus. Its strength and optical performance make it a unique performer in its class. You won't find a similarly equipped binoculars in this price range.