Discovery binoculars VT-R 4-16X42 SFIR
437 ر.س
1 Piece Aircraft Aluminum Alloy 30mm Length 352mm 709g
ZEZ (Zero Error Zoom) technology provides a tolerance of less than 0.25MOA when changing magnification.
Multi-coated optics provide an extremely clear and sharp image.
High quality seals and nitrogen filling ensure 100% waterproof and moisture proof performance.
Lateral focusing at 10 yards (about 9144m) allows you to set a sharp image even at very close distances.
Push-Zero Lock ratchet turrets with 1/8 MOA adjustability make it easy to shoot/zero target sights and zero repairs.
Honeycomb umbrella
Flip lens cap.
Out of stock
Discovery binoculars VT-R 4-16X42 SFIR

Delivery & Return

سياسة التوصيل والمرتجعات

Ask a Question

Discovery binoculars VT-R 4-16X42 SFIR
... people are viewing this right now
---
weight: 660 grams
height: 330 mm
Size: 4-16*42
Eye comfort: —
field of view: —
Related Products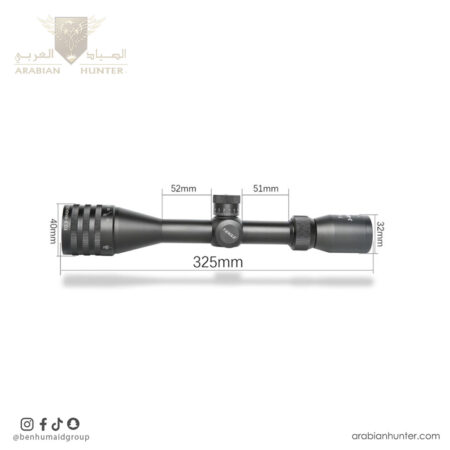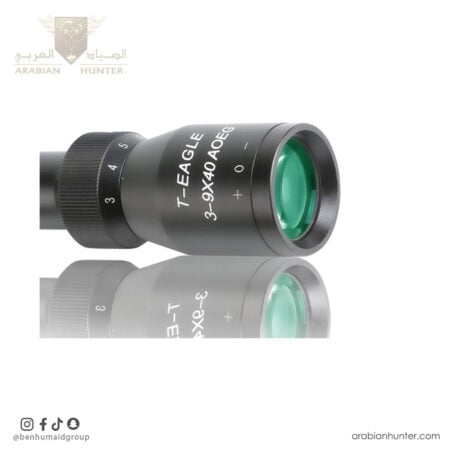 T-Eagle EO 3-9*40 AO KN . Binoculars
500

ر.س
Over the past few years, Rifle users are starting to invest in rifle scopes to get a better experience with the rifle. Scopes on top of your rifle offer you a host of advantages, Some of them include the joy of higher accuracy, longer range, higher quality scoreboards, psychological and personal satisfaction, and the ability to shoot from a distance. The pros outnumber the drawbacks and make rifle scopes a must-have gear for any hunting enthusiast.
T-Eagle is the global leader and innovator in optical vision technology. For more than 10 years, We work closely with experienced hunters and shooters as well as professional users around the world. During all these years, We saw that T-Eagle rifle scopes revolutionized long-range shooting techniques to short-range mobile shooting techniques and became the number one choice in terms of reliability, durability and performance. on our site, We believe you can find the best products for your needs.