CZ Scorpion EVO3 S1 – Carbine (faux Sup cal. 9×19, 20 Rnd w/Faux Suppr
7,500 ر.س
Brand: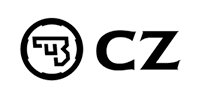 سي زد-CZ
This semi-automatic carbine version of the modern submachine gun legend features, CZ SCORPION EVO 3 A1, With a simple design that makes it easy to control, and very reliable, Very light and accurate. It is an ideal weapon for security forces as well as for sports shooters, and for self-defense, a dummy silencer is installed, and the user is free to install an actual silencer
CZ Scorpion EVO3 S1 - Carbine (faux Sup cal. 9x19, 20 Rnd w/Faux Suppr

Delivery & Return

سياسة التوصيل والمرتجعات

Ask a Question

CZ Scorpion EVO3 S1 - Carbine (faux Sup cal. 9x19, 20 Rnd w/Faux Suppr
... people are viewing this right now
---
Origin: Czech
Model: CZ
weight: 2.87 kg (without safe)
height: 83-88 cm
barrel: 41.2 mm
Safe Capacity: 20
Throwing system: semi automatic
Related Products
Cz lux 600 rifle
15,000

ر.س
The CZ 600 Lux is the latest version of the classic CZ center fire hunting rifle. Comes with a traditional European style stock made of selected grade Walnut. Its decorative front is made of dark brown plywood. Fish scale checkers knobs ensure comfortable and reliable handling. The nut is also used for the bolt handle. This model is available in five of the most popular hunting calibers – starting with the 223 Rem. Up to 300 win. mag. The interchangeable cold-forged barrel has a threaded muzzle (thread guard included) and features open sights including a fiber-optic front and rear sight. The optics can be mounted to the nitrided steel receiver via Remington 700 bases and rings.