7.5 J Cricket Mini Carabine WST Cal.22
5,600 ر.س
Advantages:
Store: 14 shots
Cylinder: 250 cc
Accessories (2 stores + a set of clamps + a winding winding + a metal speed screw)
Out of stock
7.5 J Cricket Mini Carabine WST Cal.22

Delivery & Return

سياسة التوصيل والمرتجعات

Ask a Question

7.5 J Cricket Mini Carabine WST Cal.22
... people are viewing this right now
---
Origin: Czech
Energy: 42 joules
weight: 3.1 kg
height: 78 cm
barrel: 45 cm
Speed: —
caliber: 5.5
Throwing system: —
Related Products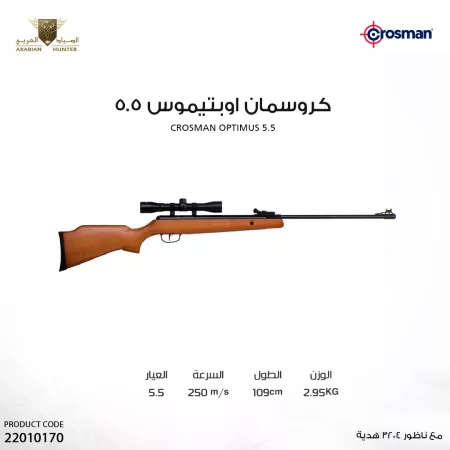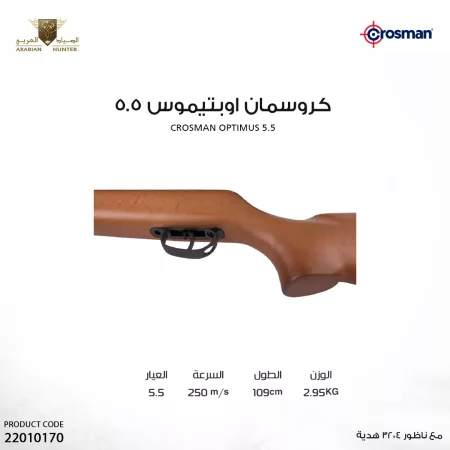 Crosman Optimus .22 w/Scope/co8m22x
850

ر.س
The Crosman Optimus breakout barrel is sturdy and stylish. It features a handsome and comfortable solid wood stock. With a relatively light cocking force and a two-stage adjustable trigger, Optimus is built to get the job done at speeds up to 950 fps with alloy pellets. The barrel includes a fine-adjustable rear sight and a fiber-optic front sight.
Accessories : binoculars