Cobra, 2" Barrel, .38 Special, Brass Bead Front Sight, Tumble
7,000 ر.س
Brand: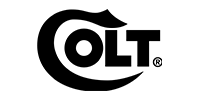 كولت - Colt
The Colt Cobra® marked Colt's triumphant return to the world of double-action pistols. Its small frame and 2″ barrel make it ideal for concealed carry. The Cobra® is built in a special .38 and capable +P, With a rubber wrapped grip that's moved back to help manage recoil. This firearm is designed to meet the needs of new and seasoned shooters alike. It's fun to photograph, easy to carry, It derives from the precise proportions that make Colt pistols distinctive.
Cobra, 2'' Barrel, .38 Special, Brass Bead Front Sight, Tumble

Delivery & Return

سياسة التوصيل والمرتجعات

Ask a Question

Cobra, 2'' Barrel, .38 Special, Brass Bead Front Sight, Tumble
... people are viewing this right now
---
Origin: America
a model : Colt
weight : 25 oz
height : 7.25 inch
barrel: 2 inches
vault capacity: 6
Throwing system: —
Related Products
OZ9 Pisol, Standard Black Side, Bronze Threaded Barrel
12,450

ر.س
The OZ-9 was designed and created for balance. It's one of the first things you notice when you carry this pistol. Balance equals what every shooter is looking for a more controllable handgun with less recoil, , Sequential shots are faster and more accurate
. Suspended Receiver This solid steel frame extends the entire length of the gun allowing the locking block to be fully integrated. Extended rails in the steel receiver help provide more than twice the contact surface area of the slide. Additional features include channels that remove gunpowder residue while also lubricating high-friction areas.
by design, The trigger is housed in the steel receiver allowing for future grip updates without completely breaking the pistol. Our improved grips feature steeper angles, And a front hand position keeps the barrel down, It points straighter