Ballistol Anti-corrosive Oil 50ml/ 21010
29 ر.س
Ballistol oil is used to preserve the metal, and wood, leather, rubber, synthetic materials, and skin, animal coat, And much more. Ballistol Oil is ideally suited for crafts, and industry, agriculture, and homes, and gardening, and vehicles, and fishing, and fishing, and shooting sports.
Ballistol Anti-corrosive Oil 50ml/ 21010

Delivery & Return

سياسة التوصيل والمرتجعات

Ask a Question

Ballistol Anti-corrosive Oil 50ml/ 21010
... people are viewing this right now
---
a model: Ballistol
origin: German
weight: 50 ml
the use: Multi use
Related Products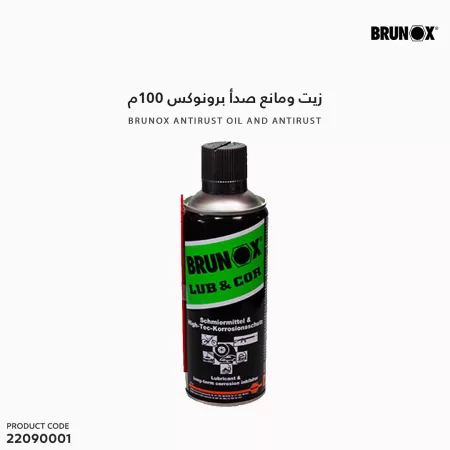 BRUNOX (R) LUB & COR (R) 100ml/ BRG0.10LUB&COR
52

ر.س
It is a high-tech product that maintains cleanliness and lubrication at the same time
It can be used to protect guns during transportation and during storage and also for guns used only once a week for example.
It can be used in all weathers and in all climatic zones with good protection to prevent rust.
Bronx is specifically designed to protect rifles and other metal objects from corrosion when stored for extended periods. Tests have shown that weapons protected with Lub & Cor will not rust when left in storage (under a roof) for 12 months and for 6 months when left completely in the open.
Bronx coats the metal object with a thin layer of oil 5-10 microns thick that does not harden. It can be easily cleaned with a cloth.
Not just a preservative it is also an excellent lubricant.