Drill Cons Pro 8×40
230 ر.س
Although Konusvue binoculars are very competitively priced, However, it has good visual quality. Sturdy full metal construction and robust rubber armor for superior grip even while wearing gloves.
In stock
... people are viewing this right now
---
Zoom: 8x
field of view: 143 m (476 ft.)
body : rubber cover
Focus Focus: central focus
Weight : 530 g
Related Products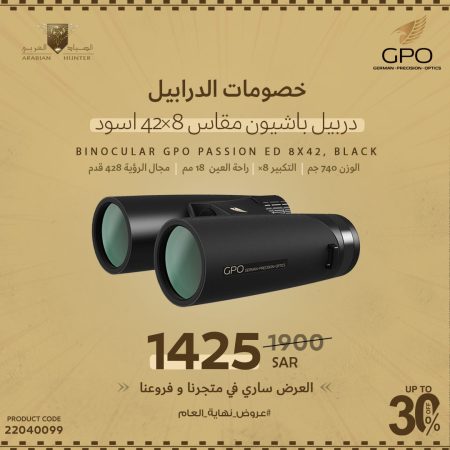 gpo belt size 8*42 black
1,900

ر.س
PASSION™ ED binoculars offer the perfect entry into the world of high-quality observational optics at an unbeatable price-for-performance. The slim and ergonomic design is combined with the use of high quality materials. The entire casing is made of magnesium. With ED lenses, multiple coatings, and matching optics, They provide a wide field of view, high edge-to-edge clarity and transmission values, Plus a shorter close-up focus. Its strength and optical performance make it a unique performer in its class. You won't find a similarly equipped binoculars in this price range.