Konusmall-3 Zoom Monocular 8-24/2063
230 ر.س
This highly versatile monocular offers 8x-24x magnification with a 40mm objective diameter.
Features a focus system with fast focus and precise focus options. It also comes with a universal adapter that allows you to connect your smartphone to the lens for hunting, hunting, photo and video recording purposes.
Out of stock
Konusmall-3 Zoom Monocular 8-24/2063

Delivery & Return

سياسة التوصيل والمرتجعات

Ask a Question

Konusmall-3 Zoom Monocular 8-24/2063
... people are viewing this right now
---
Zoom: 8x
field of view: 45 m
eye relief: —
body : —
Focus Focus: Dual Focus System
The distance between the two pupils: —
Daylight transmission: —
to rise : —
Weight : 743 grams
Length : 1555 mm
Show : —
Related Products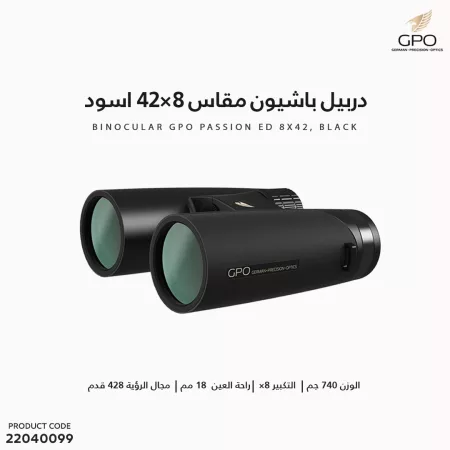 Passion ED 8×42, Black B340
1,900

ر.س
PASSION™ ED binoculars offer the perfect entry into the world of high-quality observational optics at an unbeatable price-for-performance. The slim and ergonomic design is combined with the use of high quality materials. The entire casing is made of magnesium. With ED lenses, multiple coatings, and matching optics, They provide a wide field of view, high edge-to-edge clarity and transmission values, Plus a shorter close-up focus. Its strength and optical performance make it a unique performer in its class. You won't find a similarly equipped binoculars in this price range.